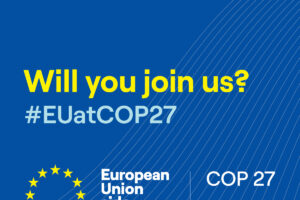 November 15, 2022
ENGAGE Partners and the Institut du Développement Durable et des Relations Internationales feature opportunities for international collaboration to support enhanced national ambition.
This event presents a globally comprehensive multi-model stocktake on the gap between current pledges and the Paris Agreement goals. It then presents several scenarios to ratchet up ambition of the NDCs and long-term goals, as well as the global enablers for eight major economies to implement deep decarbonisation pathways in their countries, according to in-country analyses and experts. These strategies and enablers constitute poignant themes for global climate discussions, including the GST.
Agenda:
Introduction by Vicky Pollard, EC DG Clima (5 min)
Presentation on current pledges and the emission gap, by Bas van Ruijven, IIASA (10 min)
Presentation of scenarios to close the emission gap, by Isabela Schmidt Tagomori, PBL (10 min)
Presentation on the global narratives, by Johannes Svensson, IDDRI (10 min)
Presentation of the global enablers emerging from a country analysis (Brazil), by Emilio Lèbre la Rovere, COPPE (10 min)
Q&A (15 min)
Register and join at the following link!
Visit our Resources for Policymakers page to read our latest policy briefs!